If you need advice as to which spell is best for you or if you have already placed an order please contact us at info@witchcraftmagicspells.org.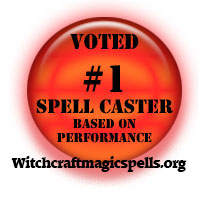 Our coven consisting of 13
experienced witches and one High Priestess. We all put our
energy into the casting of each spell making them extremely
powerful and effective.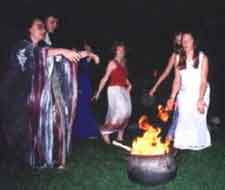 Our Promise to each client is that we will continue working on your case until you are happy.
If you are unhappy with the results of your spell after 3 months, let us know and we will either upgrade your spell free of charge or cast a different spell for you. Your choice.
The following is the mandatory Legal Notice required for most types of alternative healing services. Rest assured that our services are very professional and all clients get top notch remote transformational healing sessions. By viewing this website, you agree to take full responsibility for your actions, holding us harmless for any decisions you might make concerning the material and services presented on this site. By purchasing our services and products you agree to these terms.

The alternative approaches to wellness presented by here may or may not be recognized by the medical community or be well researched as to their effectiveness. We make no guarantees regarding the effectiveness or safety of these alternative approaches. These approaches are not intended to replace medical diagnosis and treatment. By purchasing these products, you agree that you have read and understand their associated disclaimers.

You also agree that the decision to try alternative approaches to wellness is solely your own decision. You agree to hold us and our associates harmless of any and all liability for any distress that might result from your decision to participate in any wellness program offered or made known to you by us.

We reserve the right to refuse service to anyone.
Transformational Sessions are not a substitute for professional medical/psychological care.
All sales are final. We do not issue refunds for any reason.
You can contact us 24 hours per day at:
info@witchcraftmagicspells.org