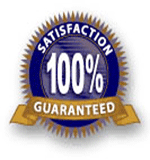 What do we need from you to cast one of these spells?
The only thing that we will need from you is your name and date of birth. You can email this information to us either before or after placing your order at info@witchcraftmagicspells.org
Don't know which spell to go with? Email us at info@witchcraftmagicspells.org for a recommendation.
Who casts the luck spells?
Our coven consisting of 13 experienced witches and one High Priestess. We all put our energy into the casting of each spell making them extremely powerful and effective.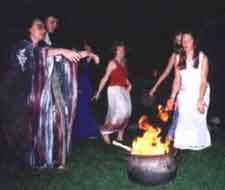 Yearly Luck Spell - Are you looking to change your luck around? This spell lasts a year and will change your luck for the better. You will no longer experience bad luck financially, romantically and with day to day interactions.

Life Long Luck Spell - Are you looking to change your luck around permanently? This spell will make things go your way forever and will never wear off. This effects all aspects in your life for the better.





Bad Luck Cleansing Spell - Have you had some bad luck and you want to make sure that all negative energies are gone for good? This cleansing spell will make sure that no negative energies are bringing you continued bad luck.

Lucky Streak Spell - Do you feel as though you have had a bad streak of luck and you want to change that? This spell will bring a good streak of luck your way. It can come in the form of love, money, success you name it and your luck will improve with a streak of luck. This spell works well in conjunction with all spells that we offer.


"Everything I did went wrong with my job. When I just got finished with a project my computer would crash. My phone kept fell into water 5 times in one month. My car was vandalized, my girlfriend cheated on me, my bank bounced checks that should have cleared. I was a complete mess and did not know how to fix it. My mom recommended www.witchcraftmagicspells.org to me and Marcy was wonderful. She did a bad luck cleansing spell and everything started to go my way again. I had no more misfortunes and I even had more energy! I know that this coven is talented and I can not thank them enough. No more bad luck for me!" Matt K
"Last year I had the worst luck of my life and I was not going to have it happen again this year so I had the yearly luck spell cast and it seemed like the raincloud that has been following me went away and my day to day life has improved 100%!" Quentin
"After losing my job and my wife I knew that I needed to make some serious changes. I read about how the spells cast by this coven seem to really change people's lives. I wanted a permanent change so I went with the lifelong luck spell and could not be happier with the results! I got a much better paying job, met the love of my life and have literally started over. I know none of this could have happened without the help of this coven and I will be recommending your services to everyone that I know!" Ted
"I felt like a cloud was always lingering over my head everywhere I went. I never had any good luck and if something bad could happen it did. I was so tired of it and decided to make a change. I went to a few witches that did nothing good for me. This was my last try and I'm so glad that I found you. The bad luck cleansing spell really worked to clear away the negative energy that was bringing me down. It was a significant difference and I do not feel afraid of everything anymore. Thank you for all that you have done!" Jeremy
"I had a series of bad things happen to me which lead me to believe that a black cloud was hanging over my head. I had the lifelong luck spell cast and I saw a significant change in my luck! Things started going better at work and at home with my husband. My traffic ticket was dismissed because the officer did not show up in court. I won a little money in the lottery. I know that it is because of the luck spell that your coven cast for me and I am so appreciative of your help. I will be calling upon you again. Thanks!" Diana F.
"Love your lucky streak spell! I felt like it really helped line a few things up at work that needed to be in place in order for me to be eligible for a promotion. I was extremely impressed because it came so unexpected and really changed my life for the better! I should not have even been eligible in the first place and here I am! How impressive and wonderful!" Nathan